[DRAMABEANS] Kim Sang-joong faces off with Kim Myung-min in A New Leaf
posted at Friday, March 21, 2014 , 2:55 AM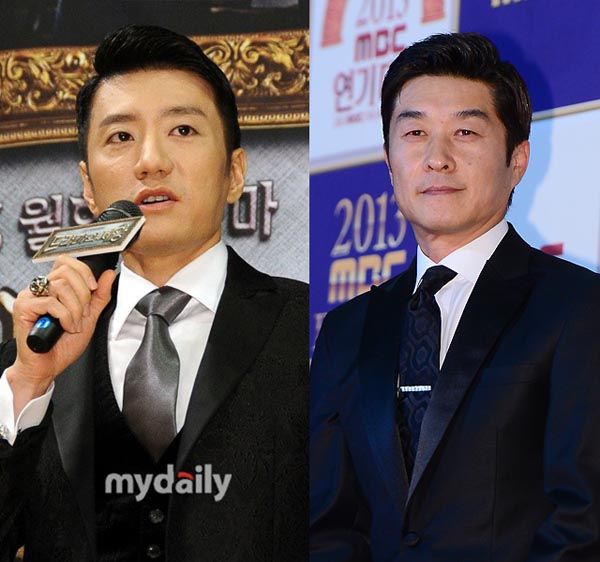 Kim Myung-min (King of Dramas) has indeed confirmed his new drama role in A New Leaf, and the show has lined up another charismatic lead to act alongside him in castingKim Sang-joong (The Chaser, Gold Rainbow, City Hunter). Woohoo. Now this should make for a pretty great duo.


Kim Myung-min is the cold-hearted ace lawyer at a large law firm who gets into an accident and loses his memory. He then has to build his life back, presumably turning over a new leaf in the process, making for a moving "human drama" displaying warmth and growth.


Kim Sang-joong plays a character right up his alley as the head of the law firm where Kim Myung-min works, an ambitious and sharp professional who'd use the law—heck, he'd evencreate laws that don't exist—in order to score the win. He's also the primary force in making our hero into the ace he is today. Er, the ace he was yesterday, before he lost his memory perhaps. Because although he does attempt to help his ace upon his return to the firm, once his protégé starts behaving very differently from his old personality, their relationship becomes more and more contentious.


I love these two actors separately, and I'm pretty sure I'll love them together. Granted Korean law dramas really aren't my favorite genre, maybe next down the list below medical ensembles, but when has anyone ever watched a Kim Myung-min drama for the world it's set it?
A New Leaf will take the Wednesday-Thursday slot on MBC following Sly and Single Again, and premieres in mid-April.
__________________
are you excited to see these two actors pairing in a new drama?
if you are asking me? yes. I am excited :) KIm Sang Joong and Kim Myung Min.
I watchd King Of Drama, which KMM played as Anthony Kim.
He is charismatic and a great actor but, what to do?
My heart is only for KSJ. :D
I read at the comments section,
yess. My laptop screen will explode by their charisma.
Now, our Han Joo is back with law's drama. which is new for us.
anyway, fingers cross for his next drama ; Repentance / A new Leaf.
Labels: A New Leaf / Repetance, casting, Drama, Kim Myung Min, Kim Sang Jong, Kim Sang Joong, MBC, New Drama, news
0 comments